Come and join us any time!
Sunday morning worship 10:00 a.m.
Sunday School and Nursery are provided.
All are Welcome!
St. Andrew's Presbyterian Church
Stittsville, Ontario.
*  *  *  *  *  *  *  *  *  *  *  *  *  *  *  *  *
*  *  *  *  *  *  *  *  *  *  *  *  *  *  *  *  *
These are the questions we will be looking at during a series of services on Wednesday evenings throughout the month of May. While we all have questions from time to time, there are many people for whom it is difficult to reconcile their past experiences or notions of "religion", with the message of love, hope and acceptance.
Our Wednesday services will explore these questions in a more relaxed and contemporary atmosphere. They will take place in the gathering hall upstairs, and consist of a few pieces of music supplied by our band, a short presentation, and then a time of discussion. Light refreshments, coffee and tea will be served throughout the service, which will begin at 7pm and last less than one hour.
*  *  *  *  *  *  *  *  *  *  *  *  *  *  *  *  *
Welcome to our nursery care giver.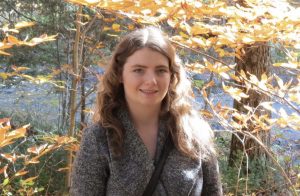 We are very pleased to announce an addition to our church staff! Brittany Allard has joined us as our Nursery coordinator and care giver. Brittany has a bachelors degree from Carleton University in child studies and is currently at University of Ottawa in teacher's college. Brittany is on duty every Sunday morning in the nursery ready and willing to care for any children who are not yet Sunday School age, or do not yet feel ready to attend Sunday School.
*  *  *  *  *  *  *  *  *  *  *  *  *  *  *  *  *