Come and join us any time!
Sunday morning worship 10:00 a.m.
Sunday School and Nursery are provided.
All are Welcome!
St. Andrew's Presbyterian Church
Stittsville, Ontario.
*  *  *  *  *  *  *  *  *  *  *  *  *  *  *  *  *
"All God's critters got a place in the choir"
St. Francis was known for his love of animals, and many congregations hold a blessing of the animals/pets on the Sunday closest to that day. This year we had our blessing of the animals on Sunday September 30, at 2:00 pm. on the church lawn (no, not inside). Thank you to all who came. It was a blessing to us all.
*  *  *  *  *  *  *  *  *  *  *  *  *  *  *  *  *
Welcome to our nursery care giver.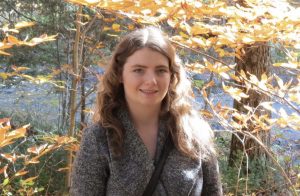 We are very pleased to announce an addition to our church staff! Brittany Allard has joined us as our Nursery coordinator and care giver. Brittany has a bachelors degree from Carleton University in child studies and is currently at University of Ottawa in teacher's college. Brittany is on duty every Sunday morning in the nursery ready and willing to care for any children who are not yet Sunday School age, or do not yet feel ready to attend Sunday School.
*  *  *  *  *  *  *  *  *  *  *  *  *  *  *  *  *