Come and join us any time!
Sunday morning worship 10:00 a.m.
Sunday School and Nursery are provided.
All are Welcome!
St. Andrew's Presbyterian Church
Stittsville, Ontario.
*  *  *  *  *  *  *  *  *  *  *  *  *  *  *  *  *
 We are very pleased to be hosting a special evening about Women's Heart health with the Heart Institute February 26th.
*  *  *  *  *  *  *  *  *  *  *  *  *  *  *  *  *
Welcome to our nursery care giver.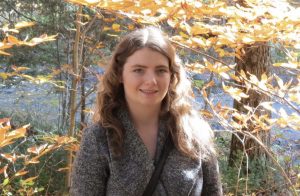 We are very pleased to announce an addition to our church staff! Brittany Allard has joined us as our Nursery coordinator and care giver. Brittany has a bachelors degree from Carleton University in child studies and is currently at University of Ottawa in teacher's college. Brittany is on duty every Sunday morning in the nursery ready and willing to care for any children who are not yet Sunday School age, or do not yet feel ready to attend Sunday School.
*  *  *  *  *  *  *  *  *  *  *  *  *  *  *  *  *
St. Andrew's Reaching Out! 
Our Annual Christmas Projects
The Memory Tree  Once again we will be decorating with balls with names of our loved ones attached. If you wish to have the names of a friend or loved one on our Christmas tree, please fill out the envelope that are provided in the church bulletins (and extras at the back of the church thereafter) and place it on the offering plate. It can be in memory of someone that is no longer with you or, in honour of someone living. An ornament with the person's name attached to it will be hung on the tree. The Christmas Eve bulletin will include a list of the names that are on our Christmas tree. Thank you for your support as we remember and celebrate those close to us, and as our light shines out into the community. This year Session has decided that the proceeds will be divided evenly between the Frederick Banting School students and Stittsville Food Bank. This year we raised just about $2000,00 to be shared between these two projects.
Stittsville Food Bank Christmas Hampers  As we have done in the past, we will be donating cookies to help fill the Christmas hampers at the Food Bank. In the past we always got the Voortman brand but any "Christmassy" brand of cookies would be much appreciated. This year we brought in over 70 bags of cookies! Many thanks!
Operation Come Home   This is a worthy and much appreciated project reaching out to street youth that we have been involved with for many years! This year we had over 60 bags donated with lots of extras too! Again many thanks!
The Angel tree  This program provides gifts to children and youth whose families are clients of the Children's Aid Society (CAS) of Ottawa and are in financial need. On the Christmas Tree in the church hall you will find Angels with the age of the child, from newborn to 18 years old. If you wish to involve yourself in this wonderful event, we ask that take an angel, place a new unwrapped gift in a gift bag and staple the chosen angel to the bag. No gifts are to be wrapped. Children's Aid will ensure that the gifts are appropriate and a gift bag is much easier to deal  with than a gift-wrapped parcel. Due to C.A.S. privacy issues all gifts will come from Santa. Thank you for all of your donations!
*  *  *  *  *  *  *  *  *  *  *  *  *  *  *  *  *
Gingerbread House Making
We had a lot of fun with our gingerbread making and spaghetti supper! This has become a wonderful annual event. Many thanks to the Kitchen crew who make it all possible.
We thoroughly enjoyed our special service of worship on December 10th featuring the acapella singing group "Harmonic Generation".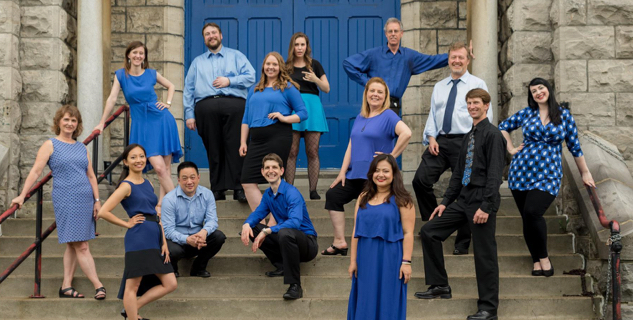 Following worship we also enjoyed our annual church Christmas Lunch with turkey and all the trimmings.
*  *  *  *  *  *  *  *  *  *  *  *  *  *  *  *  *

"All God's critters got a place in the choir"
We celebrated St. Francis of Assisi on October 1, on the church lawn with a blessing of the animals/pets for the whole community. Everyone was invited to bring their pet(s) to be blessed. We had a wonderful time!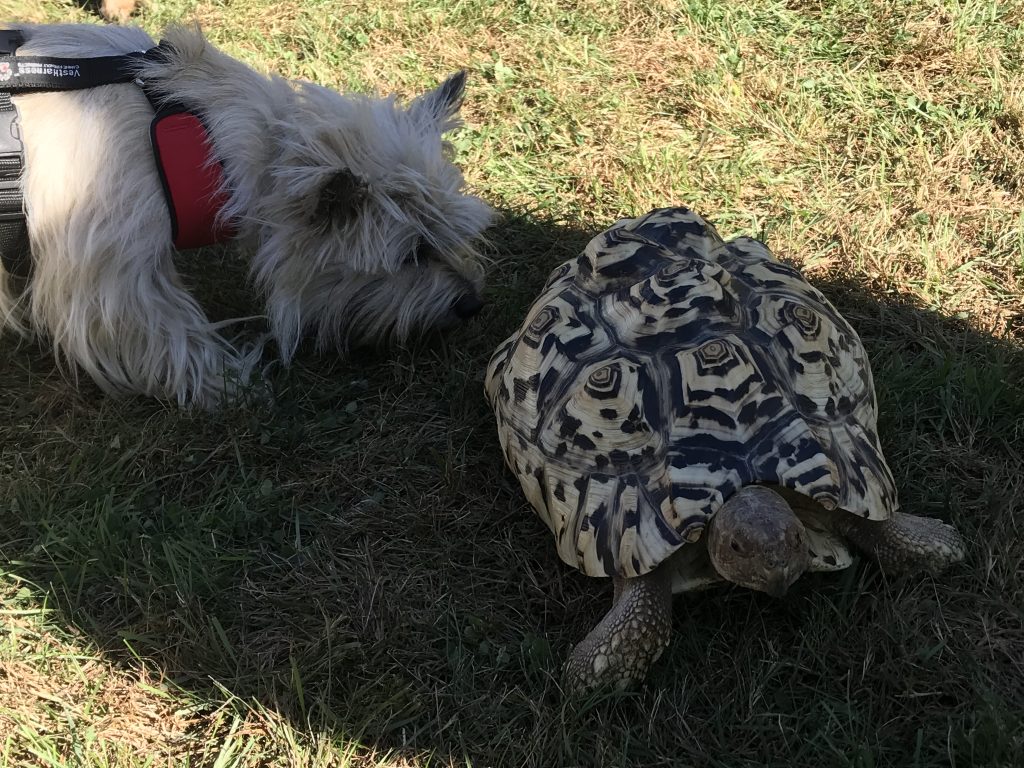 *  *  *  *  *  *  *  *  *  *  *  *  *  *  *  *  *