Come and join us any time!
Sunday morning worship 10:00 a.m.
Sunday School and Nursery are provided.
All are Welcome!
St. Andrew's Presbyterian Church
Stittsville, Ontario.
*  *  *  *  *  *  *  *  *  *  *  *  *  *  *  *  *

*  *  *  *  *  *  *  *  *  *  *  *  *  *  *  *  *
Gingerbread House Making
We had a lot of fun last weekend with our gingerbread making and spaghetti supper! This has become a wonderful annual event. Many thanks to the Kitchen crew who make it all possible.
There is a lot more coming up through Christmas as well…
Sunday December 10, 10:00 a.m. 
Special service of worship featuring the acapella singing group "Harmonic Generation".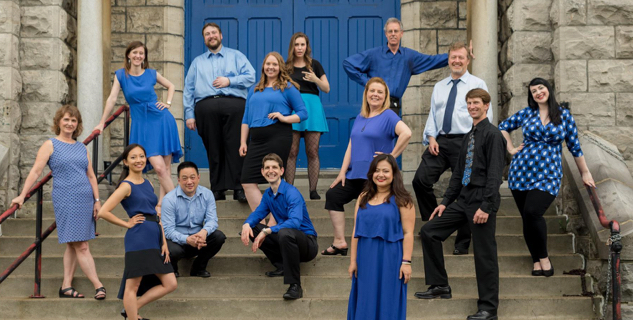 Following worship we will also be having our annual church Christmas Lunch with turkey and all the trimmings. Plan to come for this special worship service and stay for lunch together.
Sunday December 17, 10:00 a.m.
Congregational Christmas Pageant lead by our Sunday School. The Sunday School will lead us, but the congregation is also invited to put on a costume and be a part of the pageant. There will be instructions in the bulletin for you. Don't worry, the children have all the speaking parts.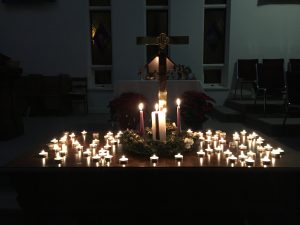 Thursday December 21, 6:30 p.m. 
Longest Night "Blue Christmas" service. For many people the Christmas season brings with it some mixed feelings. We are excited for the season and all the celebrations, but we also miss loved ones who are no longer with us, or we are living in a time of concern for ourselves and others. Come and be a part of this "Longest Night" service as we remember those we've lost, as we admit the worries we have, and as we look for hope and peace in our lives.
Sunday December 24, 10:00 a.m.
Yes we are still going to have our Sunday morning service even though we are having two other services on Christmas Eve. This year the fourth Sunday of Advent, the Sunday of Love is also Christmas Eve.
Sunday December 24, 4:30 p.m.
Children's Christmas Eve service. This special service is planned with young children in mind. We will hear the Christmas story and sing our favourite carols and light our candles (or use battery operated tea lights for the younger children), and the service will be a little more active for young bodies that can't sit still on Christmas Eve, and the service will be only 1/2 hour. This is a great opportunity for young families to enjoy Christmas Eve together and still get little ones home for supper and to bed in good time.
Sunday December 24, 7:30 p.m.
Candlelight Christmas Eve service with lessons, carols, Sr. Choir, handbell choir, and this year a live reading of a special Christmas story about hope in difficult times.
Sunday December 31, 10:00 a.m.
What a great way to end 2017… with worship together.
St. Andrew's Reaching Out! 
Our Annual Christmas Projects
The Memory Tree  Once again we will be decorating with balls with names of our loved ones attached. If you wish to have the names of a friend or loved one on our Christmas tree, please fill out the envelope that are provided in the church bulletins (and extras at the back of the church thereafter) and place it on the offering plate. It can be in memory of someone that is no longer with you or, in honour of someone living. An ornament with the person's name attached to it will be hung on the tree. The Christmas Eve bulletin will include a list of the names that are on our Christmas tree. Thank you for your support as we remember and celebrate those close to us, and as our light shines out into the community. This year Session has decided that the proceeds will be divided evenly between the Frederick Banting School students and Stittsville Food Bank.
Deadline: December 17, 2017
Stittsville Food Bank Christmas Hampers  As we have done in the past, we will be donating cookies to help fill the Christmas hampers at the Food Bank. In the past we always got the Voortman brand but any "Christmassy" brand of cookies would be much appreciated. Best before December 10th… some hampers (20) are going out early Dec 11th ..the bulk going out on the 16th Dec . Also, did you know that our church has committed to trying to keep the Food Bank stocked with Tea, Coffee & Hot Chocolate
Deadline: December 1o, 2017
Operation Come Home   This is a worthy and much appreciated project reaching out to street youth that we have been involved with for many years! Zip lock bags to fill are available now and can be picked up in the Gathering Hall. There is a list with the bag and most items can be bought at a Dollar Store). Any extra toothbrushes, toothpaste & deodorant etc. would be greatly appreciated – separately.  Their party is on December 14 so it would be nice to have as many as possible by then.
Deadline: December 1o, 2017
The Angel tree  This program provides gifts to children and youth whose families are clients of the Children's Aid Society (CAS) of Ottawa and are in financial need. On the Christmas Tree in the church hall you will find Angels with the age of the child, from newborn to 18 years old. If you wish to involve yourself in this wonderful event, we ask that take an angel, place a new unwrapped gift in a gift bag and staple the chosen angel to the bag. No gifts are to be wrapped. Children's Aid will ensure that the gifts are appropriate and a gift bag is much easier to deal  with than a gift-wrapped parcel. Due to C.A.S. privacy issues all gifts will come from Santa. For further information please contact Marlene McCarville (613) 836-4147
*  *  *  *  *  *  *  *  *  *  *  *  *  *  *  *  *

"All God's critters got a place in the choir"
We celebrated St. Francis of Assisi on October 1, on the church lawn with a blessing of the animals/pets for the whole community. Everyone was invited to bring their pet(s) to be blessed. We had a wonderful time!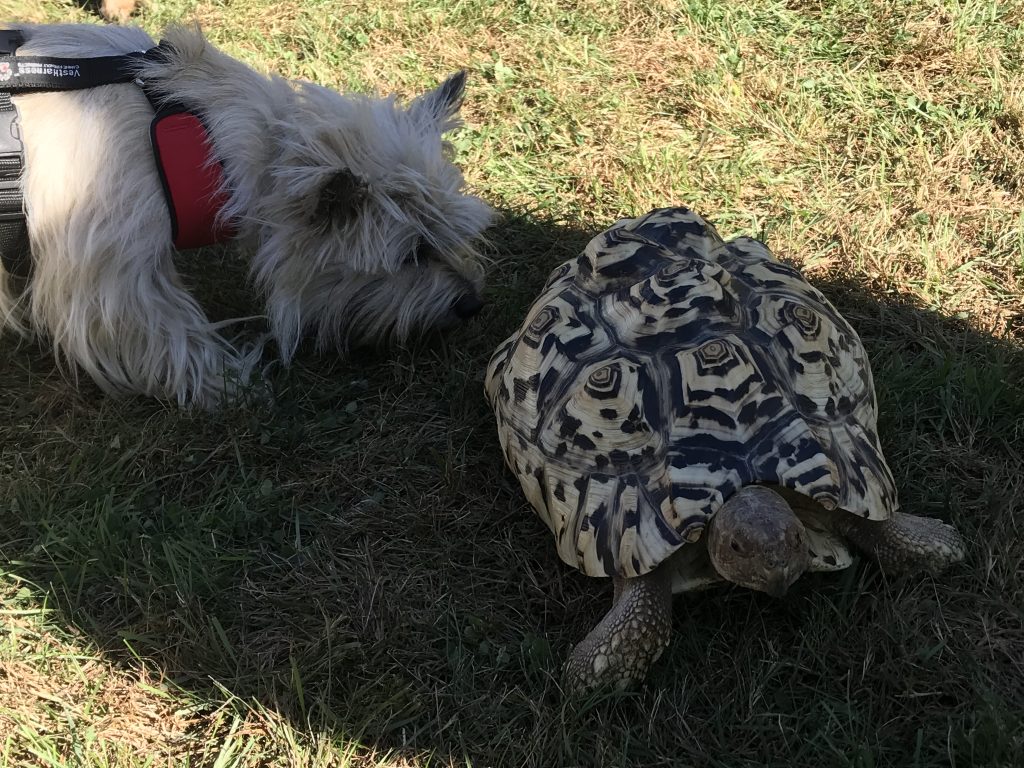 *  *  *  *  *  *  *  *  *  *  *  *  *  *  *  *  *