COVID -19 Update. This portion of our website tells you what we do in normal times and plan to return to after COVID-19. Right now our COVID-19 protocols can be found on the home page of our website and will be updated regularly.
Our nursery care giver.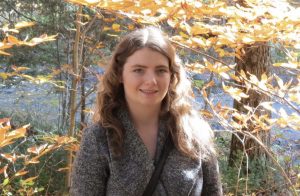 We are very pleased to announce an addition to our church staff! Brittany Allard has joined us as our Nursery coordinator and care giver. Brittany has a bachelors degree from Carleton University in child studies and is currently at University of Ottawa in teacher's college. Brittany is on duty every Sunday morning in the nursery ready and willing to care for any children who are not yet Sunday School age, or do not yet feel ready to attend Sunday School.


Children are more than welcome to remain in worship and are an important part of the church family! We also have a nice bright and spacious nursery that is newly renovated and staffed with volunteers on Sunday Morning during worship. The nursery is right off the Sanctuary so it is easily accessible during worship.