What is C.A.R.E.?
In 2003 a special working group was established to investigate how we could make St. Andrew's Presbyterian Church in Stittsville fully accessible so that we could "welcome all". From that working group came the initiative known as C.A.R.E.
Community
  Accessibility
    Renewal
      Expansion
Our church is a beautiful design, but was built in 1955 when accessibility was not a consideration. It was 9 steps up to the sanctuary and 11 steps down to the church hall and kitchen. The washrooms were small and not at all accessible to someone in a wheelchair. It was decided by the CARE working group and by the congregation that accessibility was a first priority. Renewal of our facilities and Expansion of our building was also an important priority. Over the years many aspects of the C.A.R.E initiative have been effectively pursued including shortening pews to accommodate wheelchairs, adding handrails into the chancel for those who have trouble with those stairs, improvements to our sound system, and refurbishing painting and adding new flooring in our church hall, and now we have finished our expansion and fully realized our physical accessibility goals.
The addition is a modest 1500 square feet added onto the parking lot side of the church. We have turned the sanctuary around to face the opposite direction and built a new chancel area. The addition includes a lift/elevator to allow those with mobility challenges to come in at parking lot level and then either go down to the basement level where we have most of our meals and where our Sunday school facilities are located, or up to the main level which has a new fully accessible washroom, accessible minister's study, accessible meeting room, accessible gathering space for coffee hour, and fully  accessible sanctuary.
Not only is this accessibility addition functional, we think it looks pretty good as well!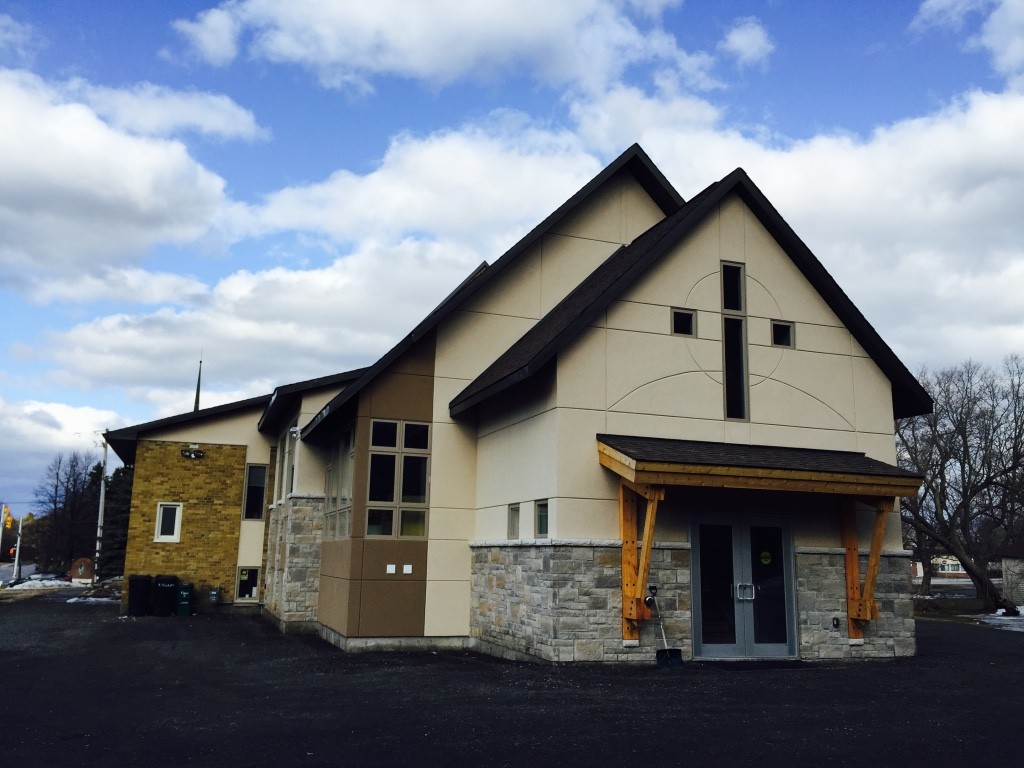 Our new Gathering Space.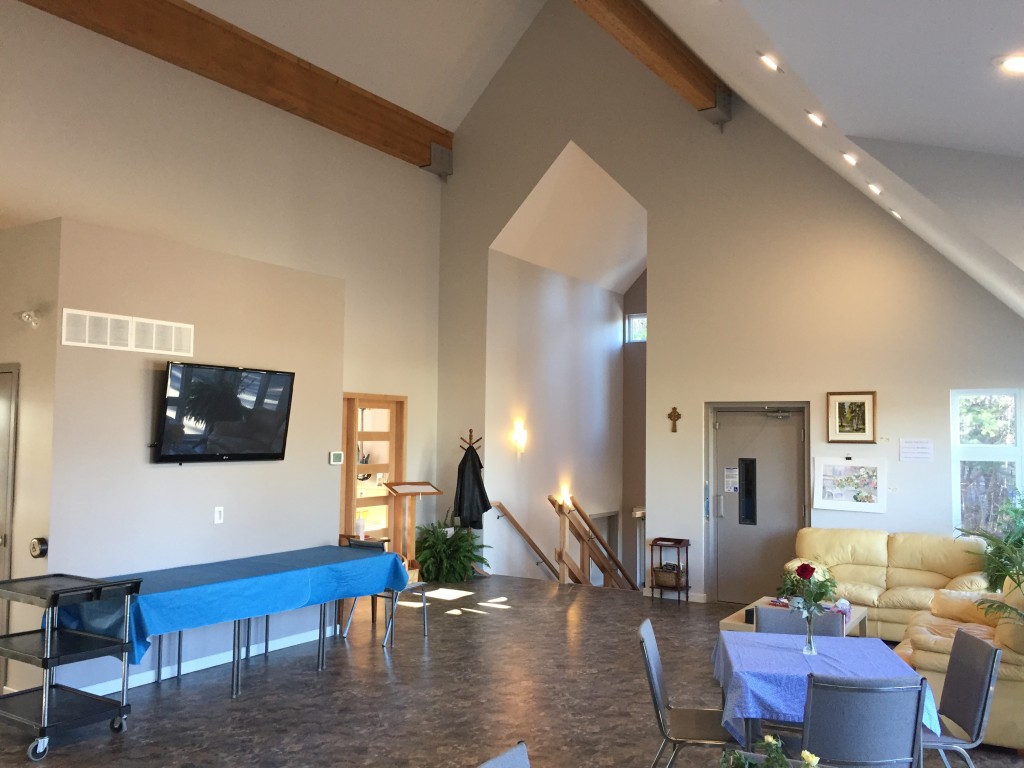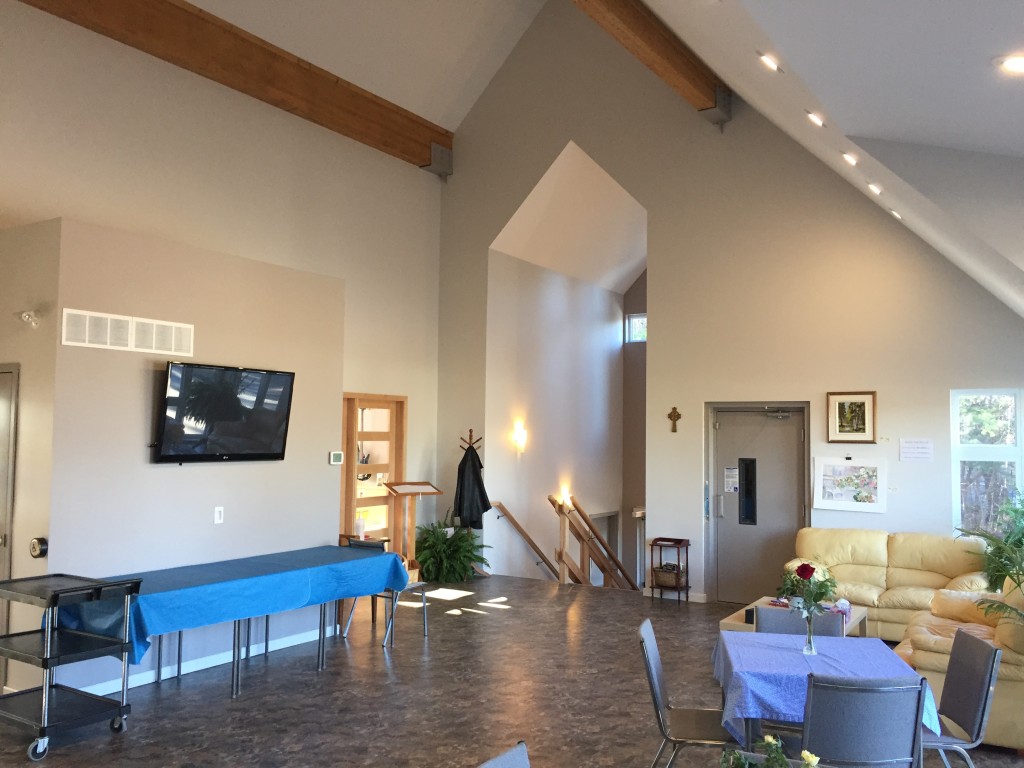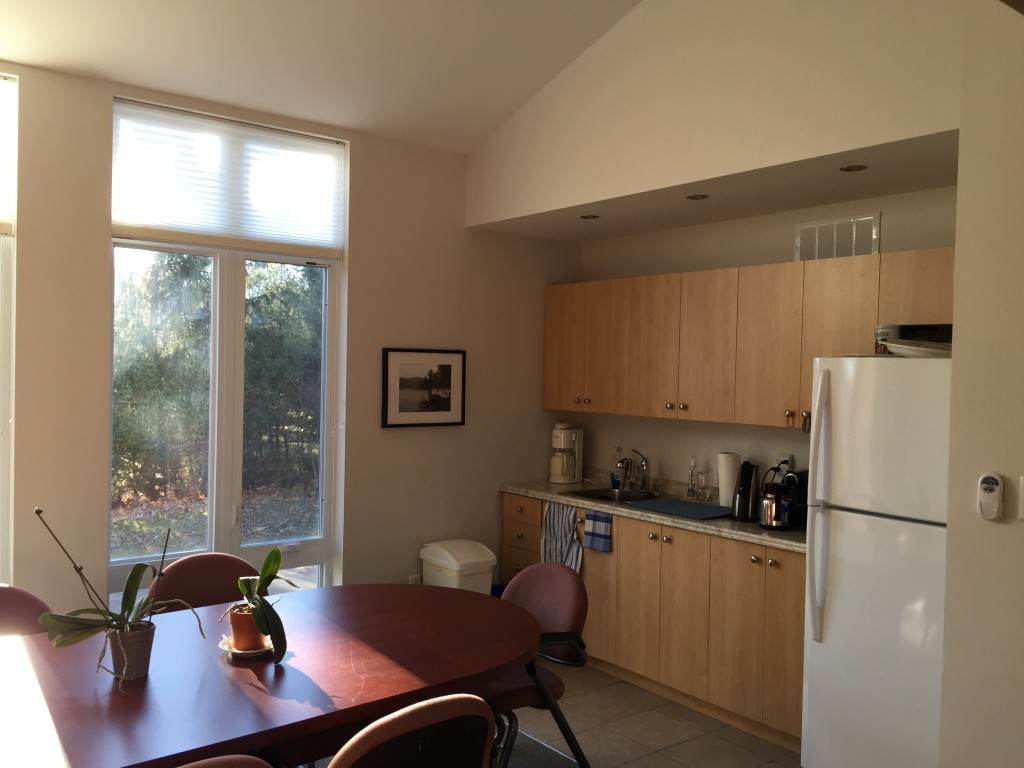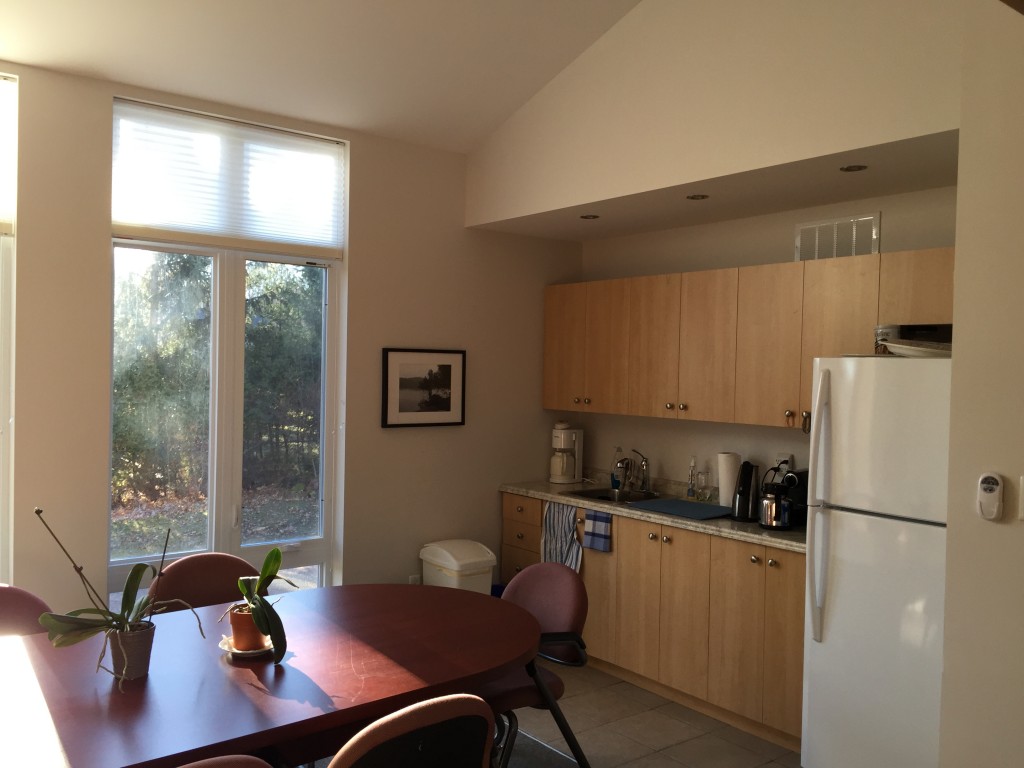 New Meeting Room with Kitchenette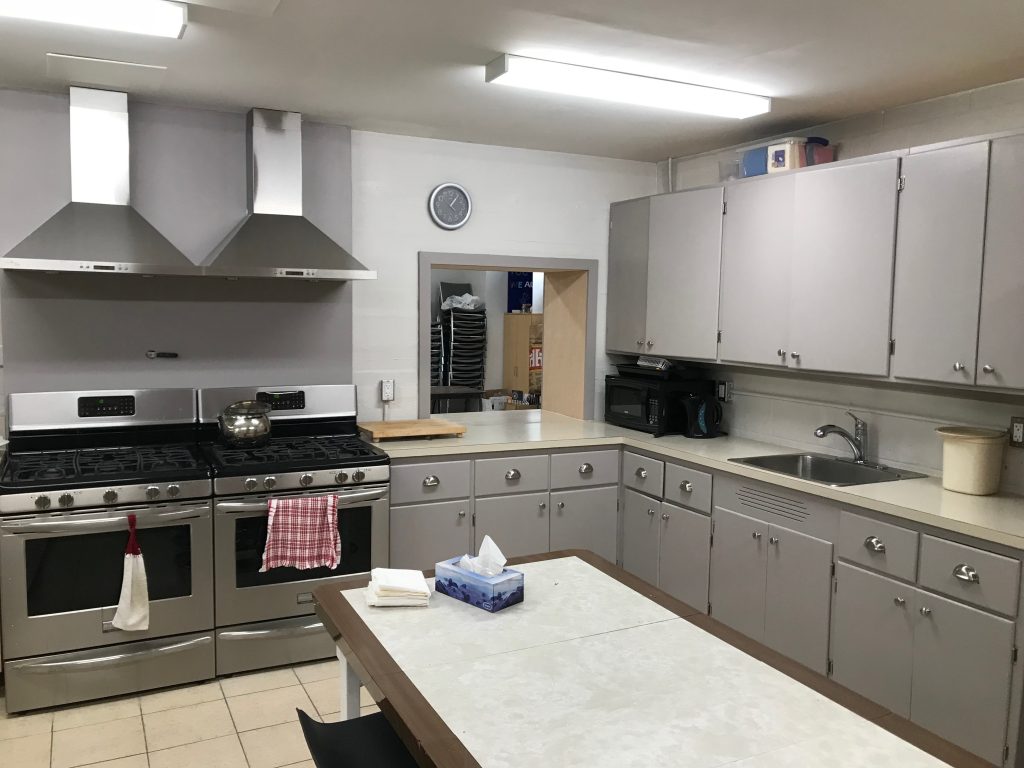 Kitchen is being renovated and enlarged too!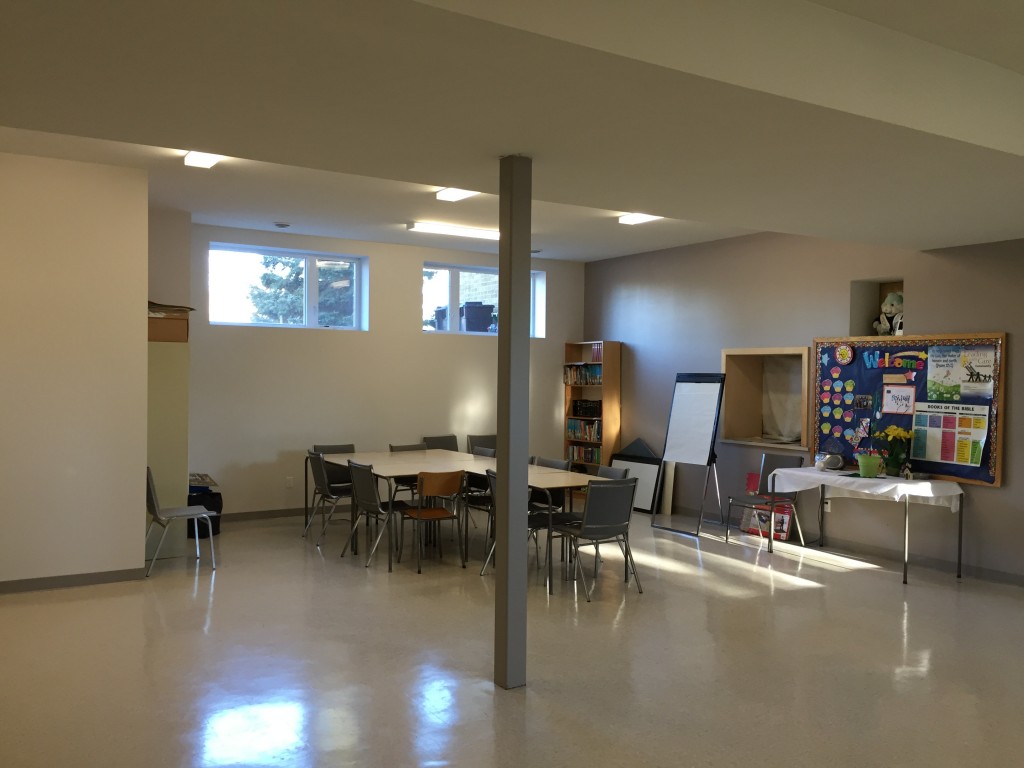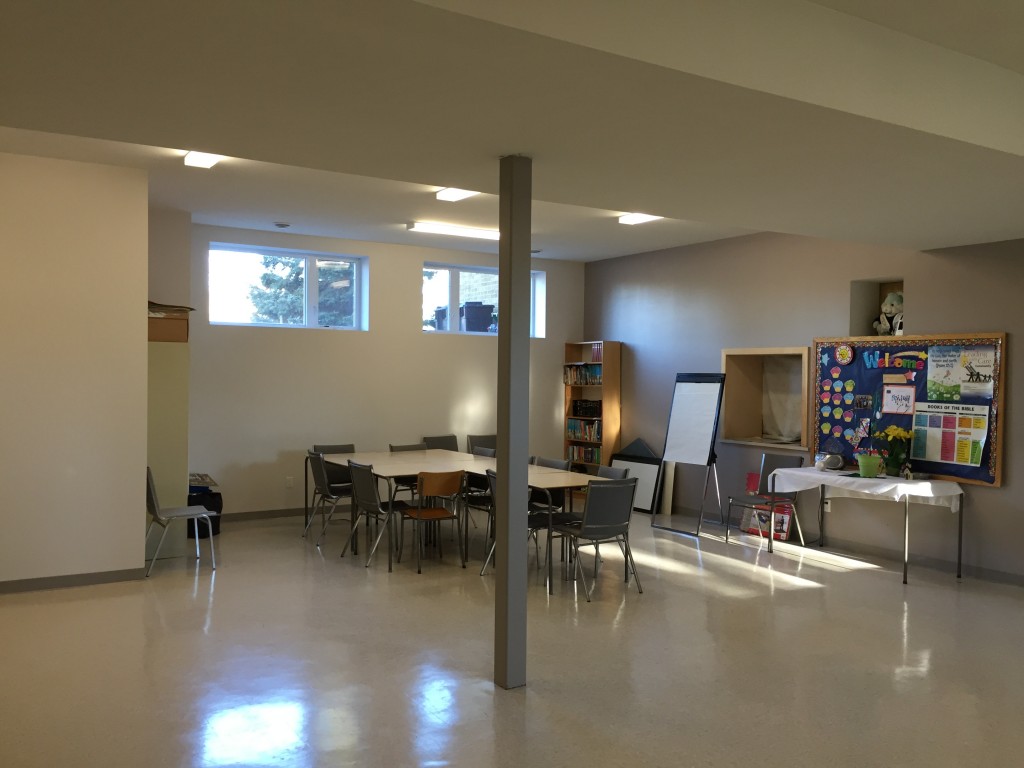 New bright Basement for Sunday School.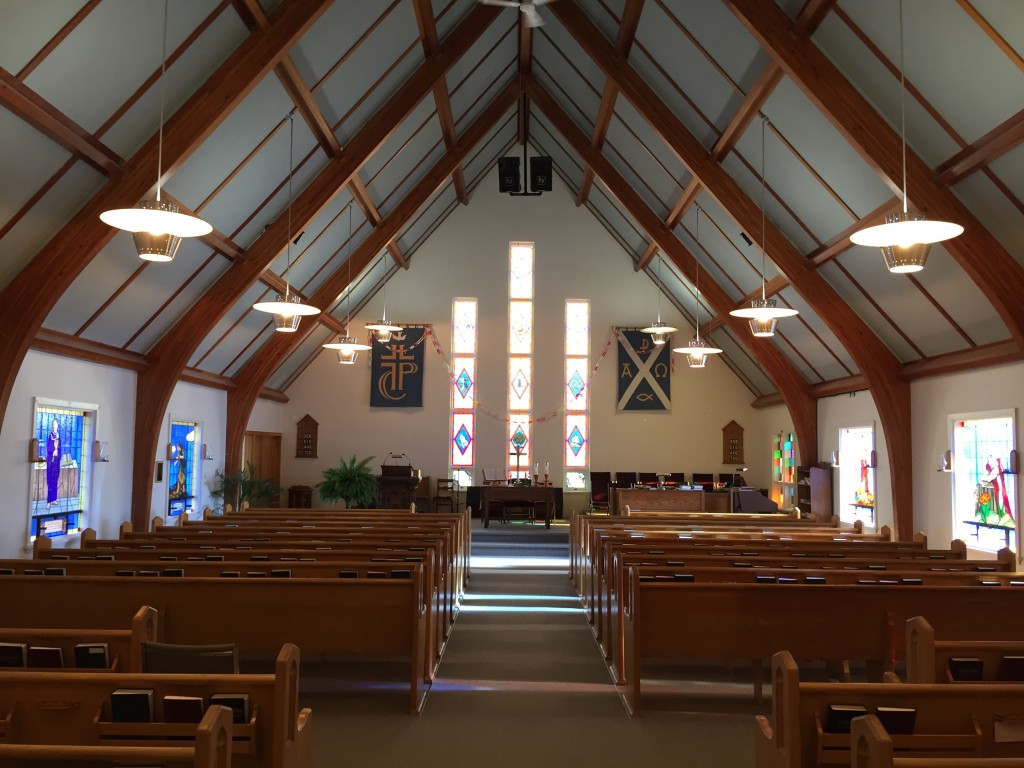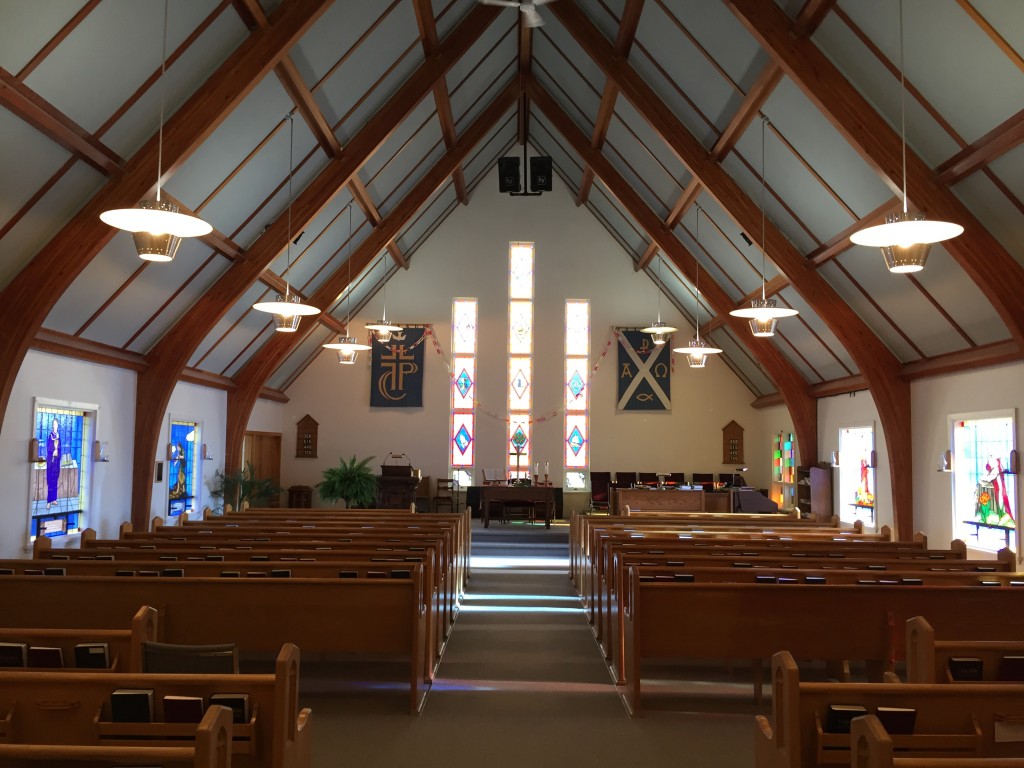 Sanctuary Renovated and air conditioned!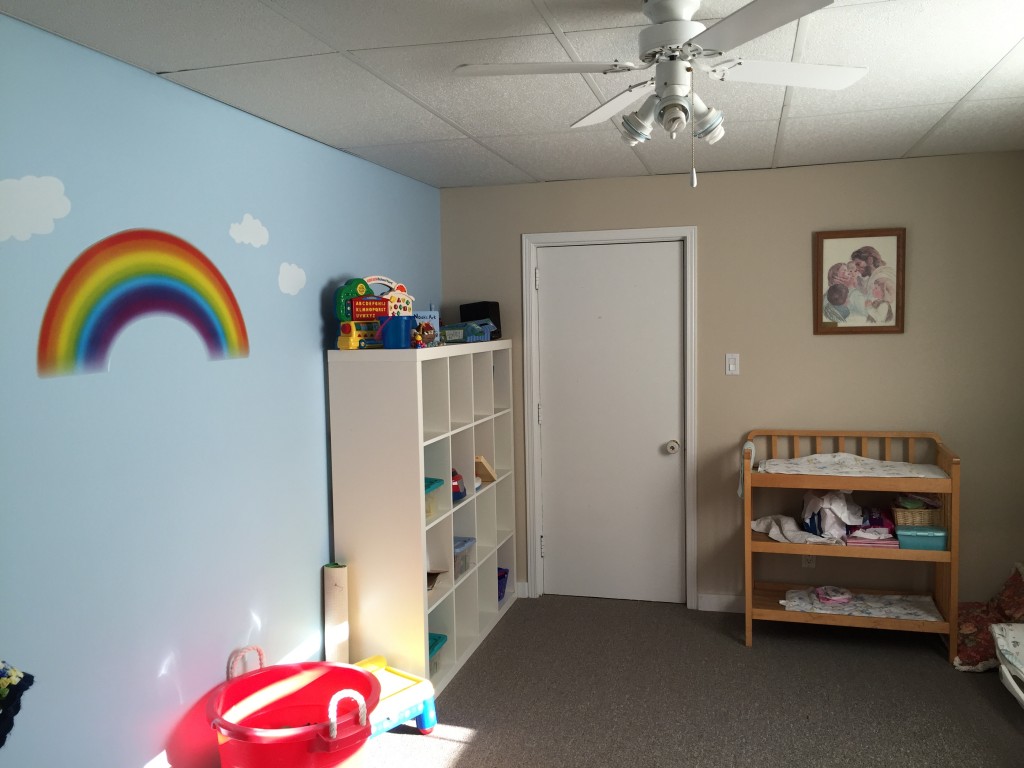 Nursery Renovated as well.
We could not have done it without all the help of great volunteers at the church and Shawn Clouthier and his amazing crew from Clouthier Custom Carpentry, Randy Thoms at Lionhead Management, and David Mailing our Architected for the brilliant design.