Ukraine Relief Effort
I'm sure many of you have been affected by what we have been seeing going on with the Russian invasion of Ukraine.  There are ways we can respond through the Red Cross: https://www.redcross.ca
You can also make a financial donation through the Ukrainian Canadian Congress: https://www.cufoundation.ca
*    *    *    *    *    *    *    *    *    *    *    *    *    *
Last year we asked for your help and… WOW!
We had a great turnout on March 9, 2022 from our congregation and from the community to deliver all the donations to the Ukrainian Orthodox Church on Byron Ave.. In an example of true teamwork we had all the items loaded into vehicles within about 15 minutes, and unloaded at the Ukrainian Orthodox Church by just after 7:30 p.m..
Thank you!

The team arrives!

The Box Brigade loading the vehicles!
Olenka, the coordinator from the Ukrainian Canadian Congress was very appreciative of the donations. We will not be collecting anything more for the foreseeable future, but you are encouraged to make monetary donations. Above you will find some suggested avenues for your donations.

Box Brigade unloading at 1000 Byron Ave. That whole pile and more was from us!
Thank you all for the donations, for the sorting, and for help delivering these donation. Please continue to keep the people of Ukraine and all the leaders of the world in your prayers. Let there be peace on earth.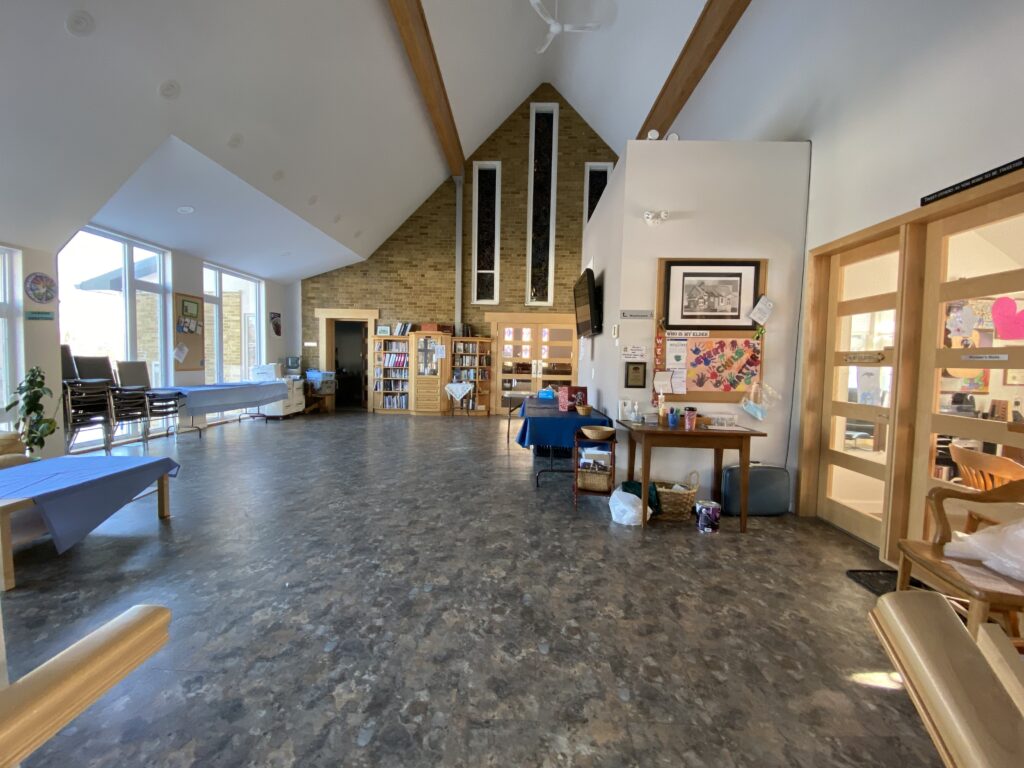 And our Gathering Space the next morning.
 Thank you all for your support of this effort and your caring and compassion for the people of Ukraine and all those in need.